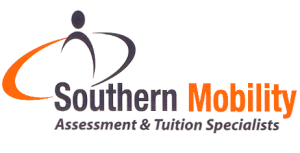 Located in Cork, Southern Ireland, we are a professional indemnity insured company registered in Ireland.
In 1999, we acquired The Driving Instructor Register qualification.
In 1999, we obtained certification with the Association of Driver Education for People with Disabilities (A.D.E.P.D. UK) which enabled us to provide tuition and assessment for older drivers and people with disabilities.
In 2000, we acquired certification for The Driving Instructor Register administration and examination process for approved driving instructors (ADIs).
In 2006, we purchased an automatic car and adapted it to the most modern standards, providing tuition, assessment and demonstration.
In 2007, we set up a training course for driving instructors. The programme promoted awareness, provided knowledge of vehicle adaptations, and taught ADIs the skills in teaching people with disabilities to drive.
In 2008, we launched our website with the intention of creating awareness and providing information for older drivers and drivers with disabilities.
In 2011, we achieved the Road Safety Authority's Approved Driving Instructor qualification (RSA ADI No. 37270).
In 2011, Tomás O Callaghan of Southern Mobility, was awarded The Leading Lights Award in Road Safety. The Leading Lights Award celebrates the outstanding efforts of people in improving road safety in their community.
In 2013, Southern Mobility Assessment & Tuition Specialists partnered with Southern Mobility Solutions, the specialists in vehicle adaptations, located at Waterfront Business Park, Little Island, Cork.
Since 2018, we have been part of the sub-group at RCPI Traffic Medicine, which acts as specialist advisors to the working group on On-Road Driving Assessments.
We engage with universities, hospitals and associations in contributing to research.
We enjoy a professional, friendly working relationship with all clients, health services, companies, groups, associations etc. involved in this specialist area.